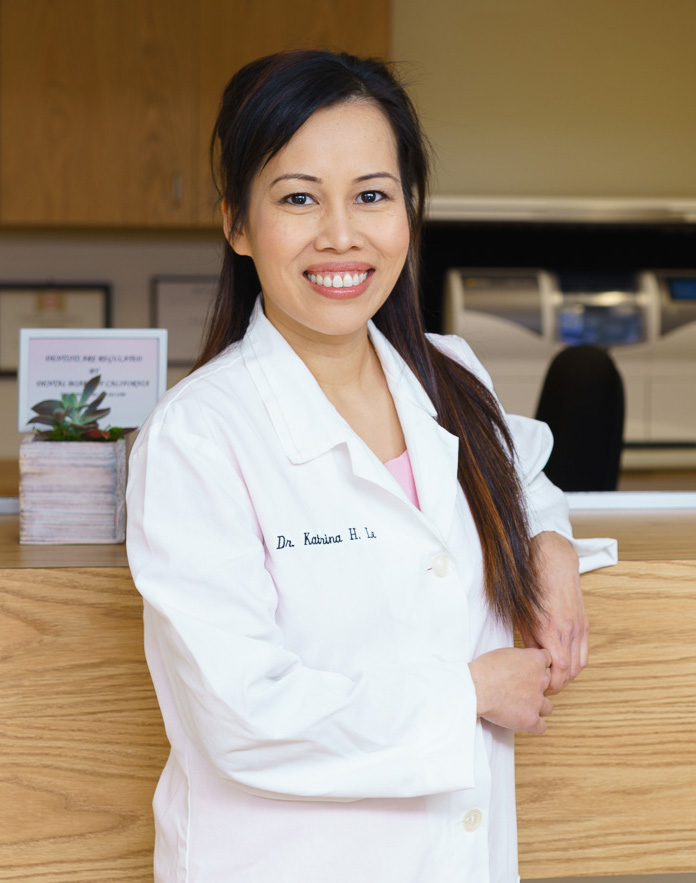 Dr. Katrina Le
Dr. Katrina Le received her Doctorate of Dental Surgery degree from the University of the Pacific Dental School. She is an active member of the ADA, CDA. & Mid Peninsula Dental Society. She enjoys seeing patients of all ages, from children as young as three, to senior citizens. Dr. Katrina enjoys being active in her community, from volunteering locally to" Give Kids a Smile", to international groups like "Global Dental Relief". Dr. Le is committed to constantly improving her skills by attending continuing education courses and applying the latest technology to her practice.
Her personal commitment is to deliver your dental care in a gentle, friendly, no-stress environment.
In addition to seeing patients, Dr. Katrina enjoys snowboarding & hiking with her husband, Gordon. Keeping her busy is the recent addition of their newborn baby Andrew and of course their dog, Mocha. She loves trying out new restaurants that serve organic food and she really appreciates every time patients recommends a new place for her to try.